I approach each coaching session as a co-creative exchange in which we'll use your chart to gain insight into how these potentials are currently unfolding in your life, and what actions you can take to consciously engage the process.
Thanks for your interest in my coaching and consulting work.
I am not taking on coaching clients at this time due to full-time work running the astrologer training program at Astrology University.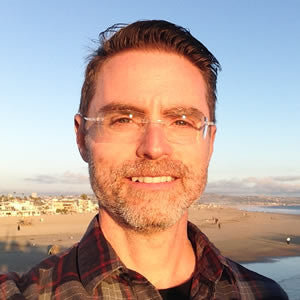 The astrological symbols are gateways to understanding a vast array of potentials. I approach each coaching session as a co-creative exchange in which we'll use your chart to gain insight into how these potentials are currently unfolding in your life, and what actions you can take to consciously engage the process.
As your guide, I'll help you navigate your unique circumstance with deeper awareness of underlying motivations, drives and evolutionary needs.
Through a shared dialogue, I will help you identify the astrological archetypes at play in whatever dynamic or situation you need help with. Once identified, you can begin to work more intentionally with these energies because you'll understand what actions are being called for. This will leave you feeling more empowered and embodied in your life and the choices you make.
Each session is tailored to your needs. We can look at major life themes in the birth chart (great for a first session), current timing or the year ahead, and/or specific topics/problems/choices that you're in the process of working out.
What is astrological coaching?
Many people get an astrology reading once, or at most, once per year. Those types of readings are often profound because they focus on long-term cycles or life-long lessons. But it can be difficult to integrate that information in your day-to-day life.
What's more, the planets change their position every day, and the cycles are constantly changing. Regular ongoing coaching can help you get the most out of astrology. With a monthly check-in, you can find out which cycles are at play in the weeks ahead so you can time your important choices and decisions, make the most of positive opportunity cycles, and know when it's time to go deep into personal processing due to outside circumstances that signal a time for change.
My apologies, but I am not currently booking consultations except for those who have already paid for a package.
PAST CLIENTS WITH OUTSTANDING PACKAGES ONLY
: Use this button to schedule your consult.
90-minute Coaching Consult: $200
3-session Coaching Package (1 hr. each): $300
Great feedback from my clients
"I had a fantastic reading with Tony Howard. He's an exceptional communicator. I do astrology myself however learned a couple things about my chart that I hadn't been aware of. Tony made sense out of current and upcoming transits and welcomed hearing my stories about my real life experiences regarding my nativity. I've had a lot of astrology readings and I am also a long time astrologer. I consider Tony to be one of the best!"
"Thanks, Tony. I really enjoyed the reading and found the information enormously helpful. It made so much sense with how seriously I take life and how hard it is sometimes for me to feel joy despite the wonderful things happening in my present life. I feel confident my work on my unconscious patterns will make a huge difference moving forward. Thanks again!"
"Thanks again for a very illuminating session the other day. It was truly an eye-opening experience."
"Your reading was just great. It touched on everything I needed at this time of my life. You were not only insightful but gracious in your presentation. I look forward to getting the recording and listening again."
"Thanks so much for the reading you did for me, it really helps me to understand more about my life. Thanks again for all of your insights."
"I started preparing for this trip at the beginning of November when you mentioned the transits that were coming up for me; I worked with the energies being presented in advance and did a lot of work in advance to align myself, and I learned through this experience that 1. I can change my future reality with enough foresight from a good astrologer, and 2. I got so much more out of the visit as a result. It is not without conscious effort to arrive at where I am, but it is amazing to work with astrological insights in a conscious manner and to watch myself produce a totally different outcome as a result. Results are important, it does come down to having a smoother ride in life and I was much more in control of what is happening to me on my trip than going back to a familiar place holding the intensity inside. It all turned out extremely positive, I need to have a virtual high five with you, it was good work on both of our parts! If everybody can work with their charts as consciously as we do, we will have a happy planet in one year."